Main Content
African Art from the Reginald Petty African Art Collection & Works of Edna Patterson-Petty
Many came together to make Conversation 2.0 possible, similar to Conversation eighteen years earlier. As an introduction linking Conversation to Conversation 2.0, a short video presents an overview of Conversation exhibition of 2002. Even though COVID 19 pandemic made an official opening of Conversation 2.0 impossible, this website offers an opportunity to view images of the art pieces and read texts that give some insight into cultural, social, political, and aesthetic contexts of the art pieces. Short videos of sections of the exhibition may give viewers a feel of the three-dimensional character of sculpture pieces and place the art pieces in a larger performance and cultural milieu. Interlocked Figures from Ghana, carved from a single block of wood, like humanity in various countries around the world, interconnected, interlocked, and interdependent, proof of which the pandemic has made concrete in a global reality, avails to us an opportunity to reflect on the human condition in this difficult time. We acknowledge contributions in effort and kind made by all to create the exhibition. We are truly grateful. Our greatest gratitude goes to The Pettys, Reginald Petty and Edna Patterson-Petty, for generously loaning to us art pieces, treasures, for the exhibition.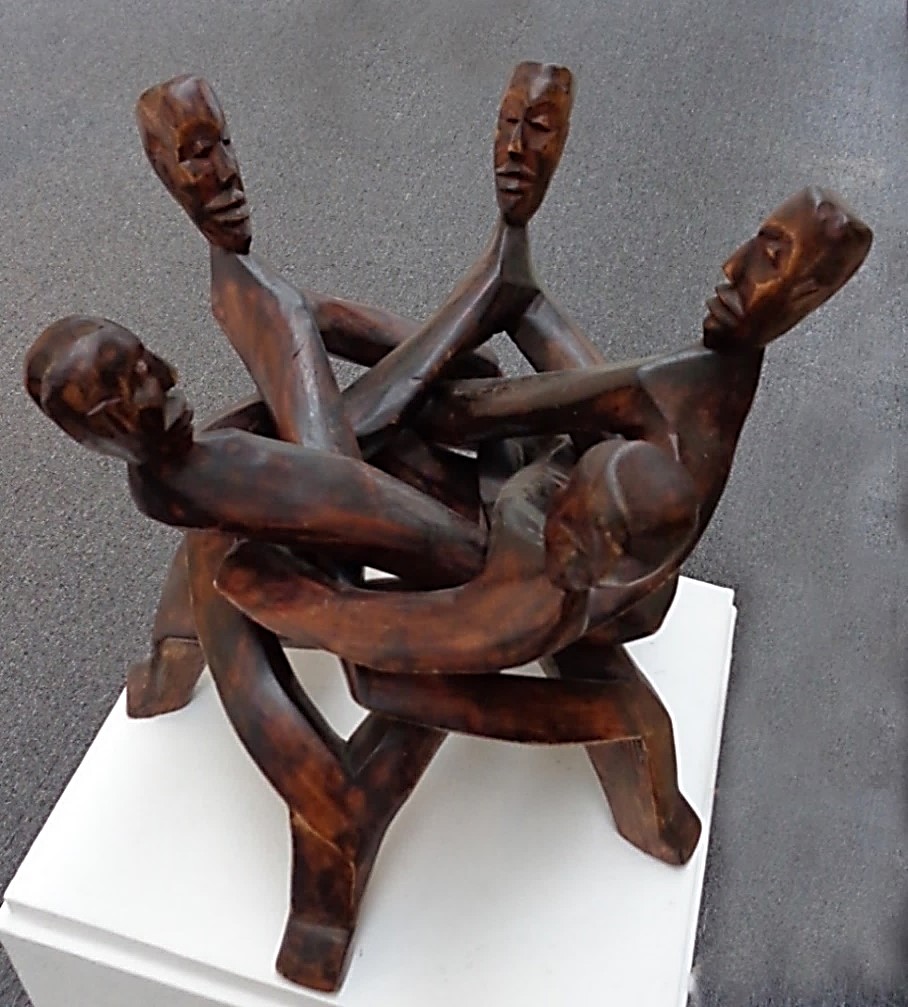 Ghanaian Interlocked Figures
C20th. Wood. 15 x 15 x 16 inches.
Reginald Petty African Art Collection
(Photo: Leonard Gadzekpo)
Please let us know if you have a comment or questions about this website.